RV-103.com welcomes our newest sponsor, Go For Launch!  Go For Launch! is a Human Space Flight trivia game developed and sold by former Space Shuttle worker Pete Nader.
A description of the game from the Go For Launch! website:
"It doesn't take a rocket scientist to play Go for Launch!, but if your not careful you could become one! The Go For Launch! board game shows you how to prepare a Space Shuttle for launch as you journey through: Deep Space, Early Rocketry, Mercury, Gemini, Apollo, Apollo-Soyuz, Sky-Lab, Astronomy, Planetary Exploration, Space Shuttle, Mir Space Station, Space Spin-Offs and more!
This game is fun for the whole family and great for classrooms. The Go For Launch! board game depicts Complex 39 of the Kennedy Space Center as it exists today. It is designed for one to four players or teams of players. The players can be assigned as Shuttle Commanders, Pilots and Mission Specialists. Each player obtains their mission instructions from the Commander/Pilot check list. The board game consists of nearly 500 full color photo question and answer cards (T or F and Multiple Choice), four plastic Shuttle game pieces, a pair of dice, instructions and category divider cards. The game takes the players from the landing strip through Space Shuttle Processing, Launch, Low Earth Orbit and back to Kennedy Space Center."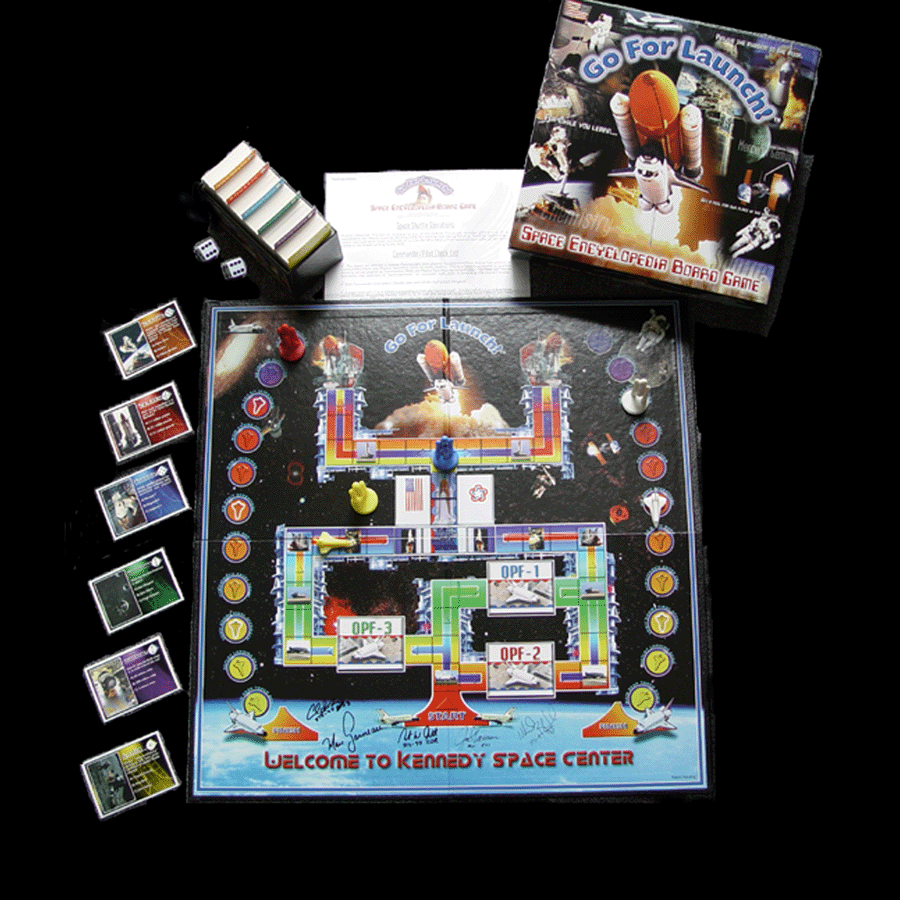 You can order Go For Launch! by clicking on their banner on the right side of the page.